EXOR Studios is an independent game development company officially founded in August 2007 and based in Szczecin, Poland. Unofficially our history dates back to the year 2003 when we gathered as a modding group working on Mods (full game modifications) for Half-Life 1 and Half-Life 2.
At this point we are focused entirely on developing and publishing our own original titles for core gaming platforms - PC and consoles. Thanks to the digital publishing revolution we are able to fund our own ideas and create games that we really want to make, without any outside interference.
Our biggest hit so far was Zombie Driver with it's console remake Zombie Driver HD which we self-published on the PC, Xbox 360, PlayStation 3, Android and Xbox One. The next upcoming game is titled X-Morph: Defense and will be available for PC, Xbox One and PlayStation 4 in 2017. Before X-Morph: Defense and Zombie Driver we worked on a multiplayer car combat game called D.I.P.R.I.P. which was released in 2008 on Steam as one of the first Source Engine mods on the platform.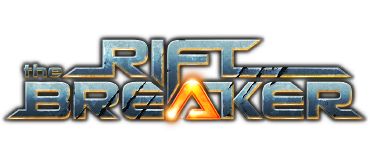 The Riftbreaker™ is a base-building, survival game with Action-RPG elements. You are an elite scientist/commando inside an advanced Mecha-Suit capable of dimensional rift travel. Hack & slash countless enemies. Build up your base, collect samples and research new inventions to survive.
The game has been in development since 2017 and is based on our own game engine called the Schmetterling.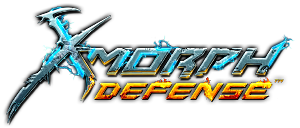 X-Morph: Defense - released on PC, Xbox One, PlayStation 4 and Nintendo Switch to the acclaim of both game critics and the players themselves. It is a unique fusion of a top down shooter and tower defense strategy.
The game has been in development since 2013 and is based on our own game engine called the Schmetterling.




Zombie Driver is an action arcade game released on Steam on the 4th of December 2009. Its console remake Zombie Driver HD has been released in 2012 on the Xbox 360 and PlayStation 3
The game accumulated a stable fan base and has been enhanced over the years by EXOR Studios with new features and content. The last and most complete version of the game called Zombie Driver Ultimate Edition was released on Xbox One in June 2014.




"D.I.P.R.I.P." is an apocalyptic car combat game based on Valve Software's Source Engine.
"D.I.P.R.I.P. Warm Up" was released in October 2008 on the Steam digital distribution platform to much critical acclaim and has warmed the hearts of thousands of players in anticipation for the final version of the game. It is currently available for download as a Source Mod directly from Steam.

Contact
If you would like to get in touch with us through email please use the contact information below:
Press inquiries please send to: press@exorstudios.com
Wojciech Lekki
CEO

wojciech

.

lekki

@

exorstudios

.

com

Pawel Lekki
COO

pawel

.

lekki

@

exorstudios

.

com
How to reach us
For traditional mail correspondence please use our office address:
EXOR Studios
ul. Wielkopolska 25/7
70-451 Szczecin, Poland